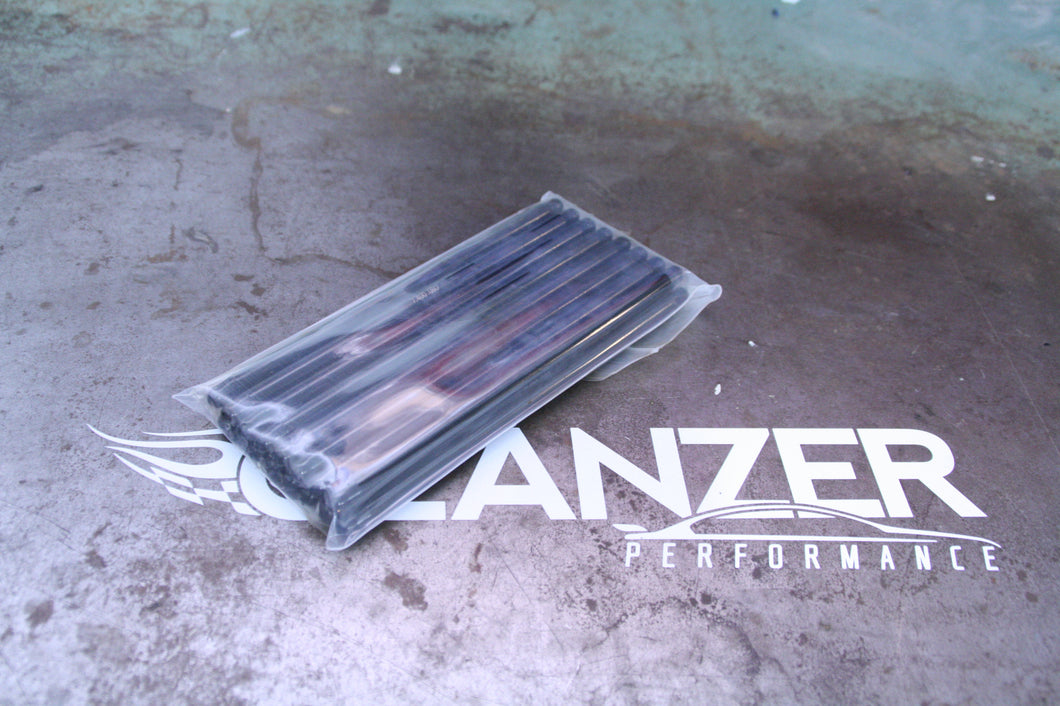 3/8" Pushrods (Set of 16)
Regular price $109.00 Sale
Chromoly One Piece Pushrods, 3/8" diameter, .080" wall, and your choice of length.
These one piece precision formed pushrods are constructed from SAE 4130 chromoly tubing, centerless ground to exacting tolerances, and case hardened to Rc 60.
A large number of variables are involved in determining the correct length pushrod for your application. Pushrod length is affected by any of the following:

Block deck height
Head deck height
Head stud boss height
Rocker arm brand/design
Cam base circle size
Lifter design/brand/pushrod seat height
Valve stem length
Don't assume anything when determining the correct pushrod length for your new engine. A pushrod that fits one engine may not necessarily work in another.